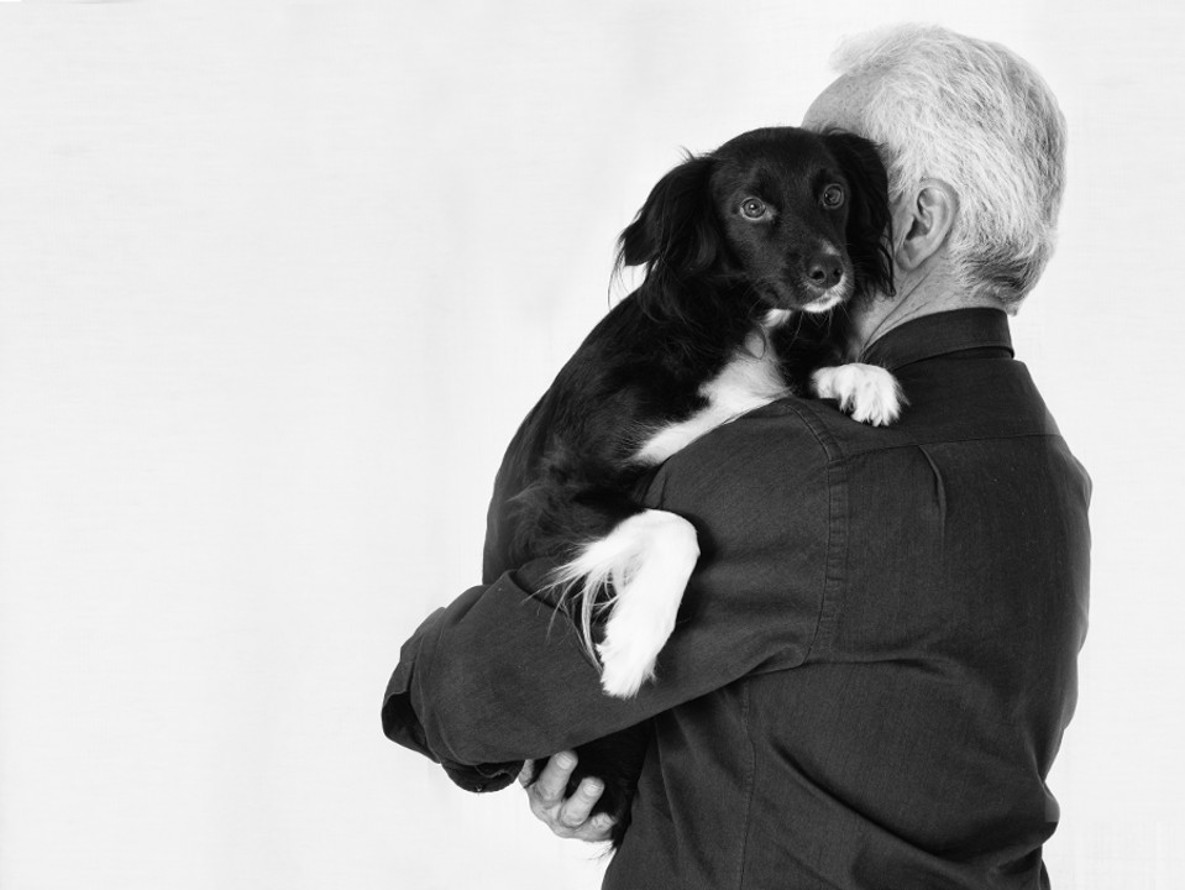 some people say
money cant buy love
those people
never paid an adoption fee
Find Yours Here
Unconditional Love

not all dogs
find their way home
fosters make the journey possible
Learn More
Sign Up for the Journey
WHO WE ARE
Shayne's Fosters (formerly known as Shayne's Rescue) is made up of foster families in Western Washington who are dedicated to saving the lives of dogs who are mostly rescued from the street and from high kill shelters. We have re-homed thousands of rescue dogs.
WHAT WE DO
We work with rescue groups located primarily in Texas. These groups rescue dogs off the street, from high kill shelters, and from other situations. They transport the dogs to western Washington for pre-adoption, to adoption events, and to our fosters, and we foster the dogs until they are placed in their forever homes.
WHY WE DO IT
We foster because sometimes dogs need fostering before they are ready to be adopted, and dogs that are not adopted at adoption events need a place to go. Our goal is to save the lives of as many rescue dogs as possible, and get them placed into loving homes where they will bring love and joy to their human families.
WE ARE VERY HONORED TO BE ABLE TO WORK WITH SOME OF THE MOST AMAZING RESCUE GROUPS IN TEXAS
When they were about 3 months old three siblings were found along a roadside in Texas. They were alone, emaciated, and terrified, with very few options available.
They were no one's idea of a happy fluffy puppy. At a typical animal services center they would likely be passed over for adoption and quickly run out of time before being euthanized.
In San Antonio alone, there are over 350,000 stray dogs with nowhere to go.
Like all of our rescue partners, God's Dogs provides housing, medical care, food, spaying/neutering, vaccinations, and temperament testing.
It can can take weeks or months of dedicated care before dogs are ready to meet transport requirements and travel to their new homes or to a foster, This time, it would take 2 months before the first sister is ready.
A kind person brought the three to God's Dogs. Not only were they in poor health, they were so terrified it took daily sessions of TLC before they could be handled.
The 3 sisters were dubbed Yolanda, Yvette, and Yvonne
Transport day finally arrives for the first sister! Yvonne has filled out and looks forward to playtime and human interactions. There was space on the next transport. There was a foster available in Washington to take her in.
Transport vans come in different sizes and this one was set up to take 20-40 dogs. At least two people accompany the dogs on their 3 to 4 day trek to the Pacific Northwest..
Yvonne is playful and eager to please. After only several days in foster care she is recovering nicely and is ready to meet her wonderful adoptive family.
But before she goes home, she participates in a meet and greet on behalf of her sister Yvette, who is pre-adopted as a result!
Two sisters with homes and one to go! It's Yolanda's turn to make her way to the PNW.
This is Yolanda's first time to live in a home, her first time to interact with a cat, her first time to visit a pet store or a drive through espresso stand. Learning by example from her new friends helps.
Yolanda is ready for her new forever family, and when she goes home there will be one more space for the next rescue dog.
Ready To Adopt A Rescue Dog?
1.
2.
Check out our rescue dogs!
Dogs can be pre-adopted, adopted at adoption events, or adopted from a foster.
Stay informed
PETFINDER
RESCUE ME
SIGN UP
3.
Fill out an application for the dog you like
You will receive a call from our adoption coordinator
Adopt A Pet
Fosters Make It Possible For More Dogs To Be Sent To The PNW
The Larger Our Foster Network The More Dogs We Can Save!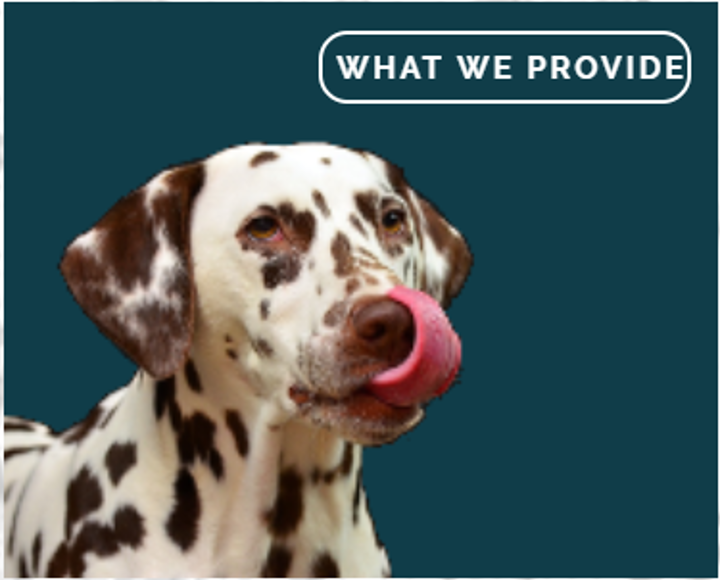 Food, leashes, collars, and dog food if needed
Short term fostering (typically 1 – 2 weeks)
Match to the needs of the foster household
Foster input into adopter selections is encouraged.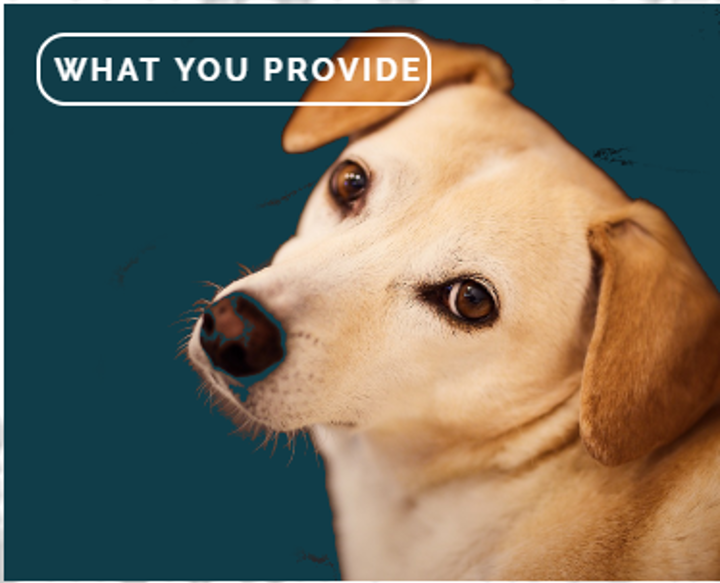 Clean water and a healthy diet
Transportation to vet services and adoption events
A safe secure environment
Socialization and exercise
And of course, lots of patience, hugs, and love!
Foster FAQs & Other Questions
Does the foster participate in the adoption process?
We welcome and encourage foster participation in whatever ways they feel comfortable. Opportunities for involvement include reviewing potential adopter applications and providing input, interviewing the adopter and checking references, and arranging the meet up.  
Can I get started right away and how often can I foster?
We don't know! It depends on the needs of your household and what dogs are available. The need for fosters changes daily based on how many dogs are sent up, who didn't get pre-adopted, and who needs to be re-homed.
An important point to remember is that even if you are not fostering a dog at that moment you are still helping to save lives. Your availability means another dog gets to make the trip here, even if you never get to meet that dog because it's adopted before you can foster. 
Is Shayne's Fosters a 501c3?
No. We are foster based only and do not have a facility for rescuing dogs. Our rescue partners own the dogs and 100% of the adoption fee goes to them.
If you'd like to donate to dog rescues, please visit the websites of our rescue partners in the Our Partners area.
I'm not able to foster, can I still help?
Yes! We would love to have your help in the following areas:
Adoption coordinator – do you love match making? You could help process applications and interview potential adopters.

Social media power users – help us build a presence on Facebook, Twitter, Instagram, etc.

Professional dog services – we are looking for dog walkers, vets, and boarding or grooming services who would like to support our fosters and help our dogs shine for their potential adopters 

Bloggers – do you love to write and have a passion for issues involving dogs and other animals? Here's a way to share those ideas and your creativity
What happens if the foster placement isn't working out?
Occasionally, in spite of our best attempts at matchmaking, foster dog behavior turns out to be not as expected or compatible with the needs of the foster family. In that case Shayne's Fosters will find another fostering option as soon as possible. 
How do you find adopters?
When the dog is ready to be adopted they are posted through Shayne's Rescue / Foster on behalf of the Texas rescue to Petfinder, Rescue Me, Adopt A Pet, and Facebook. Before COVID we had adoption events at the Petworks in Olympia and we expect to again.
And we would like to encourage everyone to get their family and friends signed up for the latest adoption information.